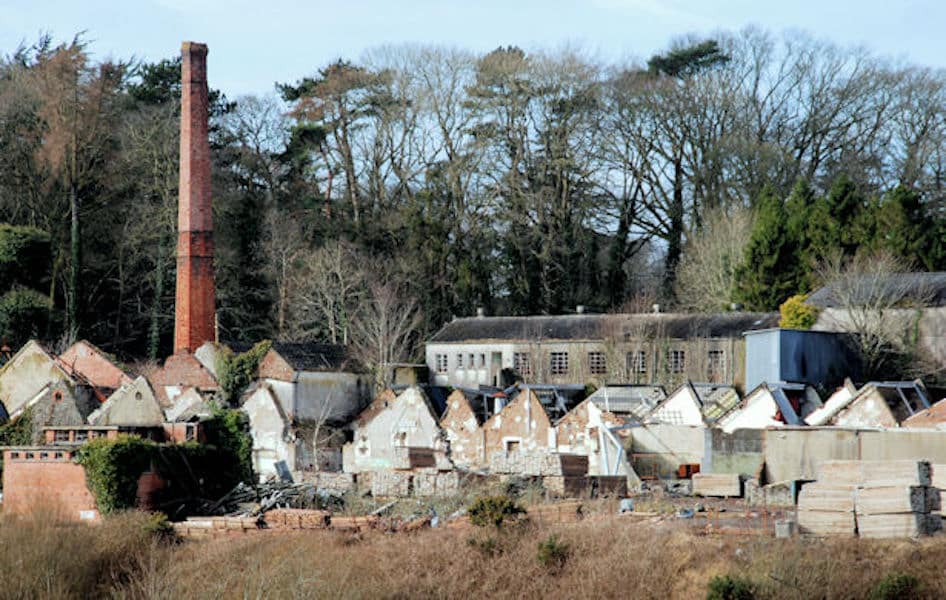 Plans have been drawn for Phase 2 of a multi-million pound housing development on the former Brookfield factory site in Banbridge.
The development, if permitted to proceed, will see the provision of much-needed social housing and special accommodation for the elderly and disabled.
Three years after the proposal was first submitted to the City of Armagh, Bunbridge and Craigavon ​​Borough Councils, they developed what was then called the "Abandoned and Ruined" site.
These plans were approved in 2020 under the name of Cookstown-based Broadoak Investments.
According to this latest application, its Phase 1 is "currently under construction."
And now, almost two-and-a-half years later, details have emerged for the proposed second phase, which will be named Corove Ltd and also have an address in Cookstown.
The location is described as being "165 meters northeast of 14 Brookfield Meadows", about a 15-minute walk from Bunbridge town centre.
Currently, plans under review by the ABC Council detail a total of 36 housing units.
This new phase will consist of six 3-person 2-bedroom apartments, 2 3-person 2-bedroom general-needs apartments, and 4 2-person 1-bedroom general-needs apartments.
There are also 6 3 bedroom general need homes for 5 people and 15 2 bedroom general need properties for 3 people.
Three two-bedroom homes that sleep three people are to be constructed intended for use by mixed-need tenants.
The proposal also includes extensive landscaping and site work.
The vacant lot is the old Brookfields Linen Mill in the area known as Peggy's Rowing, which ceased production over 20 years ago.
The first phase was the provision of 37 residential units.
These included six apartments for Category 1 seniors, described as being for "more active seniors".
It also included 22 'general need' housing and 6 'general need' apartments, and 3 wheelchair accessible housing.
Brookfield Mill opened in the late 1800s and was known as Smyths Weaving Company Limited and was a major employer in the area with 350 power looms in operation. A fine and coarse linen weaving mill, taken over by Cortaulds in 1964 and closed in 1980.
It was later acquired by Salmar Industries, which cut steel for manhole covers, but work on the site ended more than 20 years ago.
These latest proposals will be announced shortly and will be finalized in due course.